Tents
Survival Kits
Contact
Grover Rocket Stove Testimonials
Your Business Redirect Traffic Sign Up!
Weight Loss made Easy!
Click Here!
Our Privacy Policy
Grover Briquette Accessory for you Heavy Duty Grover Rocket Stove or Stainless Steel Grover Rocket Stove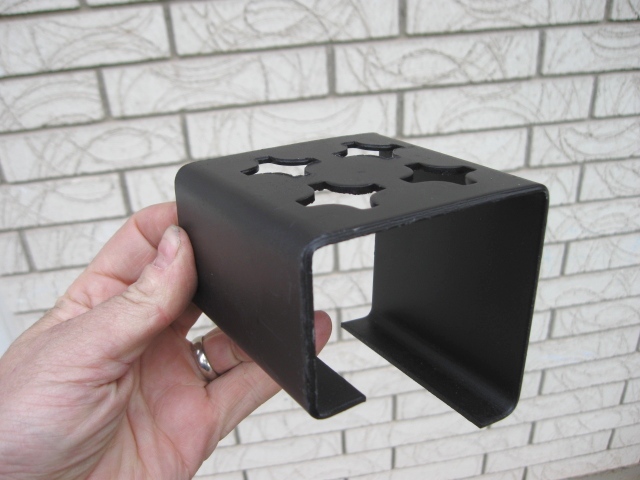 This Grover Briquette Accessory is a great addition to the Heavy Duty Rocket Stove and Stainless Steel Grover Rocket Stove that we sell. If you like cooking with briquettes and like to barbecue, this will be a nice addition for your rocket stoves. It works good with Dutch oven cooking and cast iron pans when wanting to use briquettes for cooking.
It is made of 11 gauge steel and fits nicely down into the Heavy Duty Rocket Stove or the Stainless Steel Grover Rocket Stove. (Won't work with the original Grover Rocket Stove) They are made here in the USA!
All you do is place the shorter side of the Grover Briquette Accessory facing the bottom opening of the rocket stove and slide it down. This allows air to flow underneath on the bottom chamber and up through the briquettes. It hardly allows any air to come through where the wood is place but only below.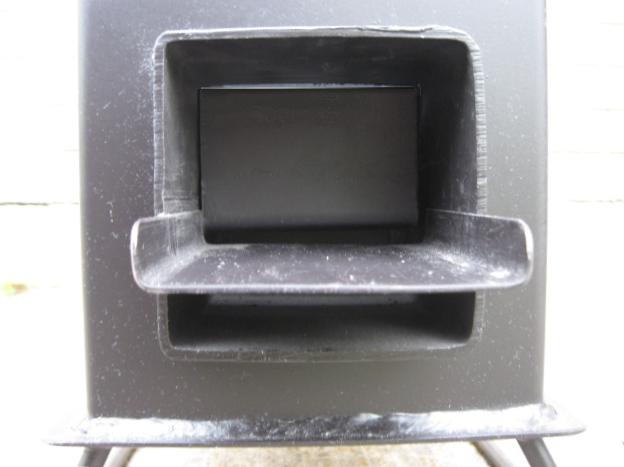 Just add three or four briquettes once the adaptor is in and then squirt some lighter fluid on top of them and light it up! You can add more briquettes once it gets going. Once you are done cooking and the briquettes are burned and have turned to ashes, they will slip down through the holes to the bottom where you can easily dump the ashes out by tipping the rocket stove. Make sure they are cooled before dumping!
Buy the Grover Briquette Accessory today for only $20.00 plus get Free shipping to the lower 48 via FedEx Ground. Please allow up to 3 business days for shipping. Please call or email for Hawaii, Alaska & Canada for shipping estimates. You can also buy the Heavy Duty Grover Rocket Stove or the Grover Stainless Steel Rocket Stove with the Grover Briquette Accessory below and get $10 off of the Briquette Accessory.
(Please email us for shipping cost if outside of the US states. Canada shipping option is added below for Grover Briquette Accessory in the option menu)
You can use PayPal below.
No Paypal account needed to purchase!
For the added shipping cost for ALASKA & HAWAII to ship the Grover Briquette Accessory, the option is available below in the option menu:
| | |
| --- | --- |
| | (See the Heavy Duty Grover Rocket Stoves on our website to purchase one with our stoves.) |
| | | |
| --- | --- | --- |
| Or if you prefer to pay with cash, check, cashiers check, or money order print out an order form and mail it in with your payment. | | |

---

For our rocket stove our return policy gives you 14 days from the date your stove was delivered to return it for a full refund minus the shipping fees. Used Rocket Stoves and Tent Stoves cannot be returned being they cannot be resold as they are.

For all other products we sell, you have 14 days if wanting to return them minus the shipping fees.

---

---

Stock Storage, LLC, Santaquin, UT 84655 Phone: 801-361-6984

© 2020 Stock Storage, LLC - All rights reserved